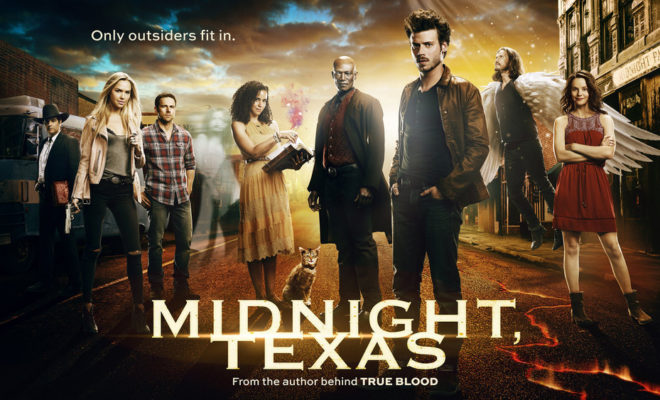 News
FIRST LOOK: Midnight, Texas Season 2!
By
|
It's here! Our first look at Midnight, Texas season 2 has arrived with a new trailer from NBC. It starts with a little recap of what Midnight, Texas is all about, then we jump into meeting new characters and new dangers. Take a look, then meet me on the other side.
So we get a brief glimpse of Nestor Carbonell as Kai and lots of Jaime Ray Newman as Patience, the new owners of the hotel and spa in Midnight. The hotel is haunted, of course, so that seems to be keeping Manfred busy (and his mind off Creek? Except did you spot her at about the 50-second mark?).
Meanwhile, Fiji and Bobo are all loved up except for when they're dealing with whatever murderous entities are after them. (We'll have more on that in our interview with Dylan Bruce from Comic Con, coming soon!)
Also, did Joe kill someone at the 40-second mark? It sure looks like our angel is using a ball of light to kill a man. Hmm…
Midnight, Texas returns Friday, October 26 on NBC.