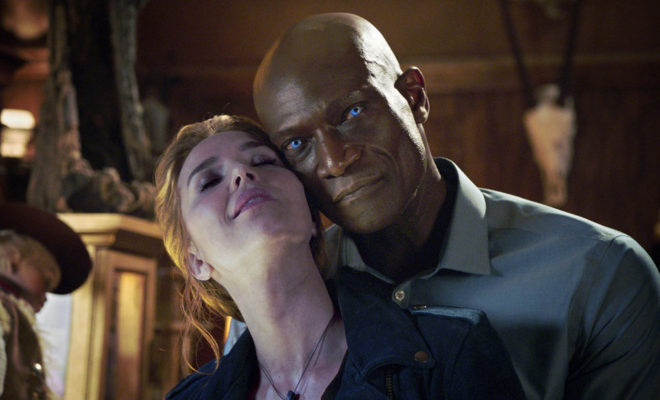 Photos
Photos from "Last Temptation of Midnight"
By
|
With only 3 episodes left of Midnight, Texas season 1, the drama is ramping up big time. In photos from the first of two new episodes next week, we see Manfred grapple with his decision to leave Midnight and Creek putting herself in danger. Read on!
Manfred is on the run again, but Grandma Xylda is not making it easy on him if these photos and the sneak peek are any indication.
Manfred returns and is reunited with Creek, but why do they look sad? And why is Manfred bleeding?
I guess Lem and Olivia made up after Creek made her request of him?
We have several photos of the Rev in this set. With a title like "Last Temptation of Midnight", I suppose it stands to reason that the resident man of the cloth would be heavily involved with defeating whatever evil is infecting the town. And speaking of evil…
WHAT?!?
"Last Temptation of Midnight" airs Monday, September 11 at 10/9c on NBC.