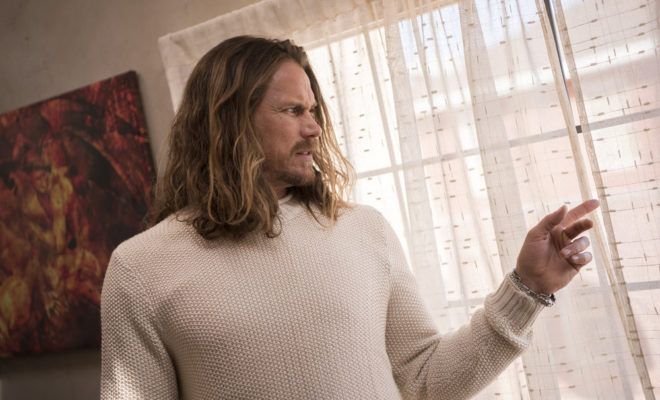 Photos
Photos from "Angel Heart"
By
|
On the next episode of Midnight, Texas, Joe Strong's past catches up to him in the form of a corrupt – or is it avenging? – angel. The photos below give us an idea of what's coming up in "Angel Heart".
WARNING: Mild spoilers ahead!
Bowie is an old friend of Joe's. An old angelic friend who's not happy that Joe left the Heavenly gang. She's arrived in Midnight searching for him, and it appears that Manfred is helping Joe hide from her.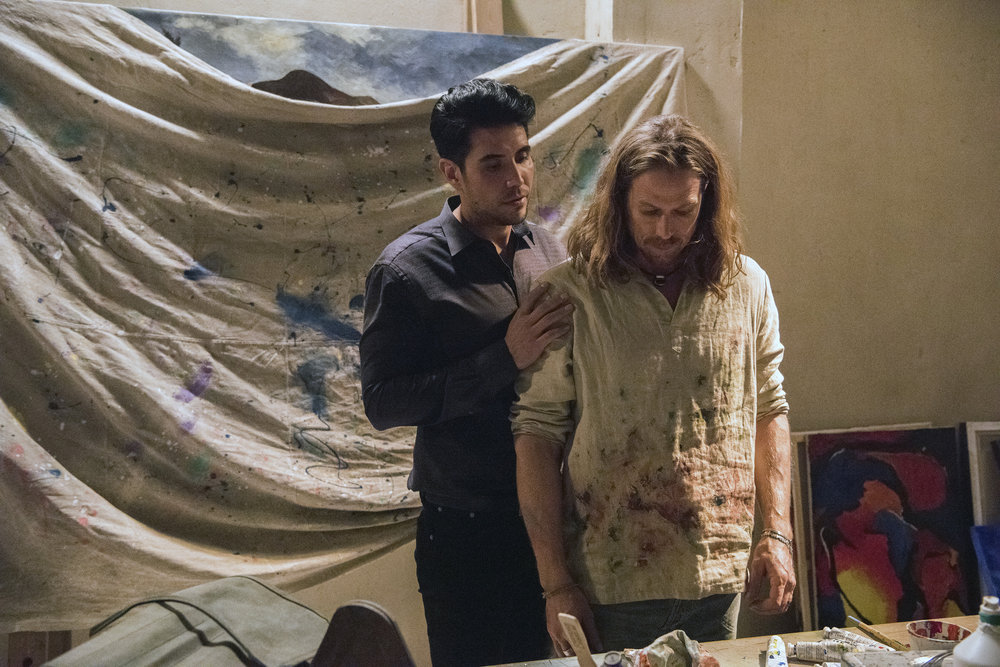 Guys! Chuy's back!
Have Joe and Chuy finally decided to ask for help? If so, Olivia's a good place to start.
Here we see Bobo and Fiji having a conversation. She doesn't look very pleased, but at least they're talking, right?
"Angel Heart" airs Monday, September 4 at 10/9c on NBC.