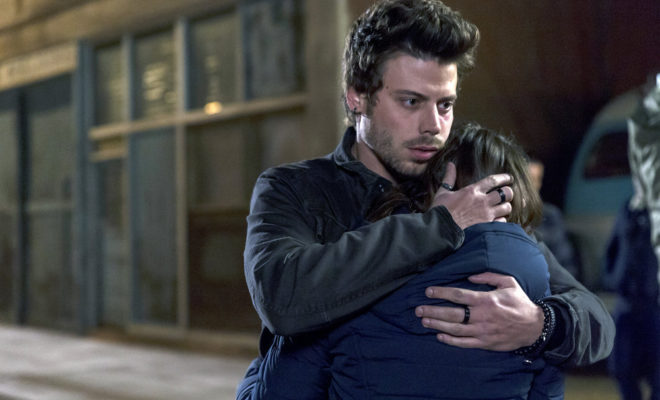 Previews
Tonight on Midnight, Texas: "Blinded by the Light"
By
|
There's a serial killer in Midnight – but what does that have to do with Connor and Creek?
A THREAT RESURFACES THAT COULD JEAOPARDIZE THE BALANCE IN MIDNIGHT — When a local girl goes missing, the Midnighters try to find her before law enforcement descends into town. Manfred (François Arnaud) and Creek (Sarah Ramos) discover Aubrey's murder was not an isolated incident — someone or something is killing young women in Midnight. In the race to find the missing girl, Bobo (Dylan Bruce) resolves to get justice for Aubrey. Lem (Peter Mensah) and Olivia (Arielle Kebbel) join the hunt, not knowing if the killer is human or supernatural. Complicating matters, Fiji (Parisa Fitz-Henley) is haunted by a demonic entity and seeks answers from the Rev (Yul Vázquez) while Joe (Jason Lewis) struggles to maintain the secret that protects his family.
"Blinded by the Light" airs Monday, August 28 at 10/9c on NBC.
ICYMI: