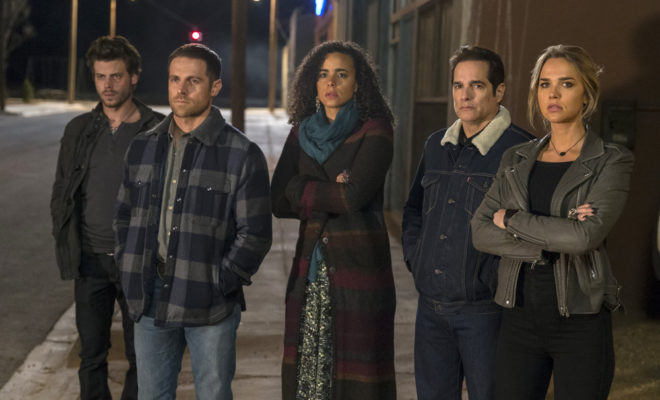 Previews
Watch the preview for the next episode of Midnight, Texas: "Blinded by the Light"
By
|
Just when you thought Aubrey's murder was a closed case, another young woman turns up dead. Next week on a new episode of Midnight, Texas, we learn that Aubrey's death may not have been an isolated incident, and her killer may be someone we know.
Watch the preview for "Blinded by the Light" below.
"Blinded by the Light" airs Monday, August 28 at 10/9c on NBC.