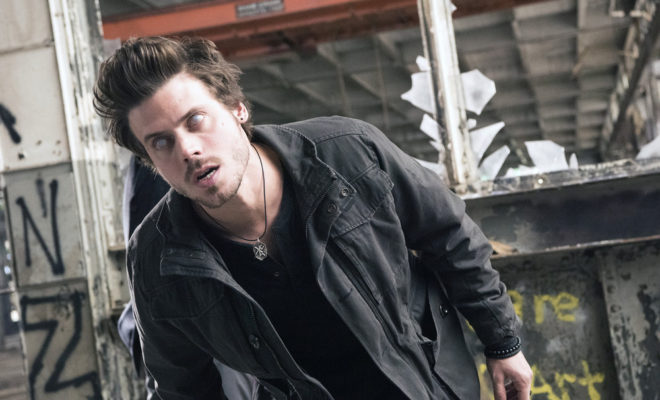 News
Tonight on Midnight, Texas: "Unearthed"
By
|
This week on Midnight, Texas, it's time to find out why Manfred is really in Midnight. Who is he running from? Why is Hightower calling him and leaving threats on his voicemail? What product does he use on his hair?
RELATIONSHIPS ARE THREATENED AS SECRETS ARE UNEARTHED — Manfred's (François Arnaud) growing relationship with Creek (Sarah Ramos) is threatened when his con-artist past finally catches up with him and the mysterious Hightower finds him. Olivia (Arielle Kebbel) agrees to help Manfred, but when she and Creek learn the surprising truth about what Manfred is running from, they realize Manfred is not the man Creek thought he was. Meanwhile, Bobo's (Dylan Bruce) budding romance with Fiji (Parisa Fitz-Henley) takes a surprising turn that puts her in danger. Peter Mensah also stars.
"Unearthed" airs Monday, August 21 at 10/9c on NBC.
ICYMI:
Join the discussion on Facebook and Twitter, or leave your comments below.