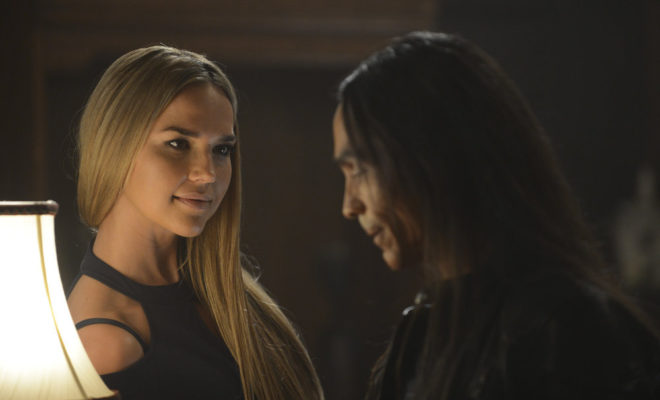 News
Ratings Report: Midnight, Texas Stabilizes
I was traveling last week and didn't get a chance to post about the ratings for Midnight, Texas episode 1.02, "Bad Moon Rising". Per TVLine, that episode clocked in with 3.3 million viewers and a 0.8 rating among the coveted 18-49 demo. This week's ratings report is more of the same: "Lemuel, Unchained" scored 3.1 million viewers and a 0.8 rating in the 18-49 demo.
What does this tell us? The typical drop between a series premiere and subsequent episodes appears to have stabilized with numbers only slightly down from the premiere highs. If we're looking for clues as to whether those ratings are enough to warrant a second season, we don't have much available for a comparison. NBC was airing the Rio Olympics during August 2016 and Mondays on NBC in August 2015 were occupied with American Ninja Warrior and Running Wild with Bear Grylls. Both had higher ratings, but neither are scripted dramas. It's like comparing apples and oranges, vampires and weretigers.
Mel
I'm a looooong time fan of Charlaine Harris and her novels. In 2008, I launched the first and (what became) largest True Blood fansite at True-Blood.net. When I heard that Midnight, Texas was in development back in January 2016, I immediately bought this domain name and eagerly awaited the the show's premiere. Welcome!