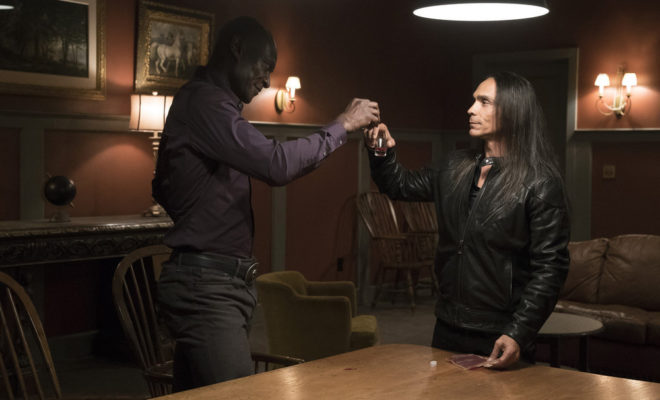 Previews
Watch sneak peeks for "Lemuel Unchained"
By
|
The next new episode of Midnight, Texas delves into Lemuel's backstory and introduces us to one of his oldest friends: a vampire named Zachariah. Watch sneak peeks from "Lemuel Unchained" below.
Clip #1
Lemuel catches up with is old friend Zachariah, introduces him to Olivia, and sets some ground rules for vampires in Midnight.
Clip #2
Manfred approaches Olivia with questions about the new vampires in town, and discovers a surprise.
"Lemuel Unchained" airs Monday, August 7 at 10/9c on NBC.