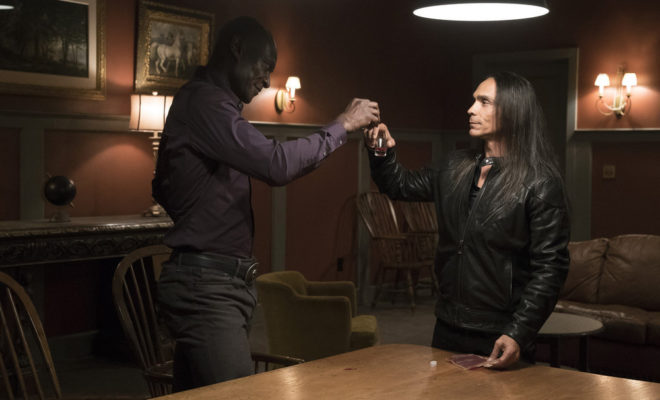 Photos
Photos for "Lemuel, Unchained" show vampires in Midnight, Texas!
By
|
We just came to terms with the Rev being a werepanther, and now it's time to turn our attention to Midnight's resident vampire! We have a pile of photos for the next episode of Midnight, Texas to peruse today. Let's see what we can deduce about "Lemuel, Unchained".
We know from the preview that this scene is from when the vampire first arrives in town. He appears to threaten Creek, but when Lemuel takes him down, the vampire says he was just joking.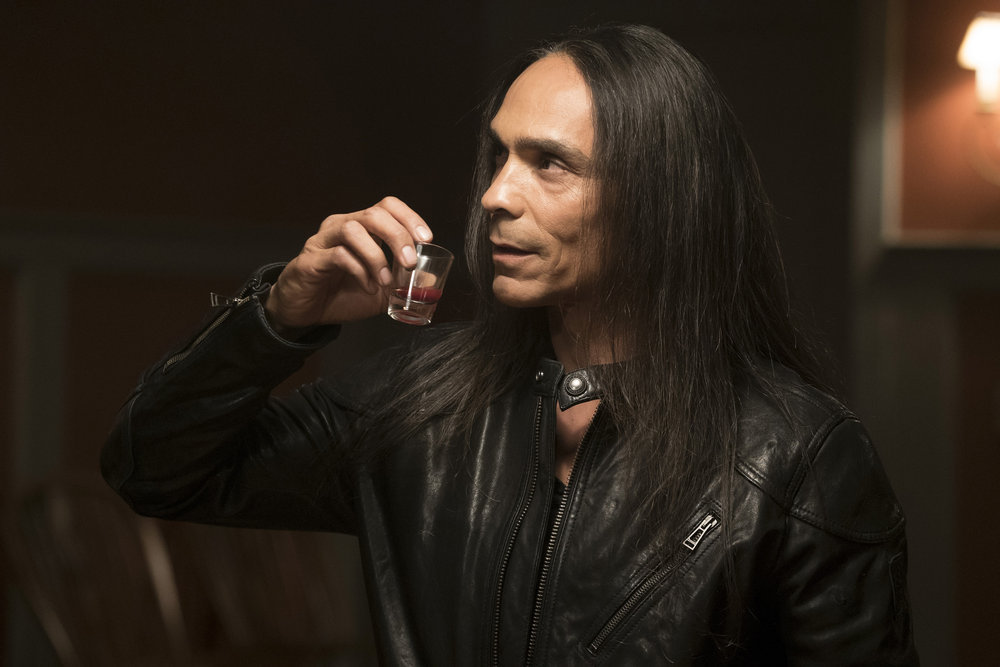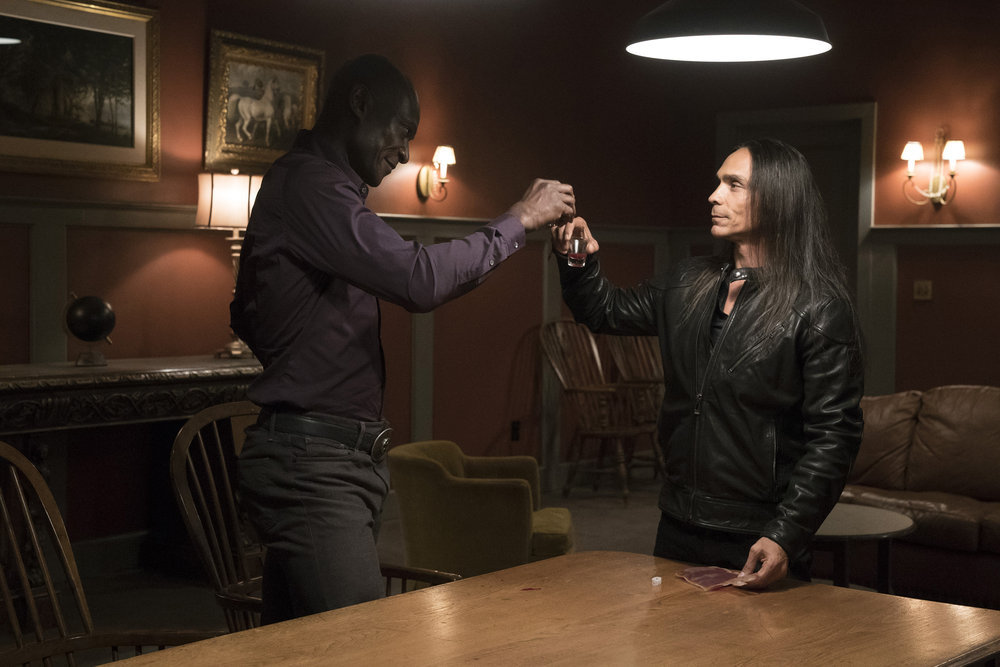 Meet Zachariah, played by Zahn McClarnon. He and Lemuel appear to be getting along. Old friends?
Olivia joins the party.
At some point, things go South. Olivia brings out the weaponry, the townspeople gather in the church for sanctuary, and Manfred delivers a wooden box to Zachariah.
We also have Joe and Manfred discussing something. Perhaps a certain prophecy?
And finally, for all the Boji (Fibo?) shippers out there, a little something something for you! Now that Aubrey's betrayal has been revealed – and Bobo is no longer suspected of murdering her – will these two best friends become something more?
"Lemuel, Unchained" airs Monday, August 7 at 10/9c on NBC.