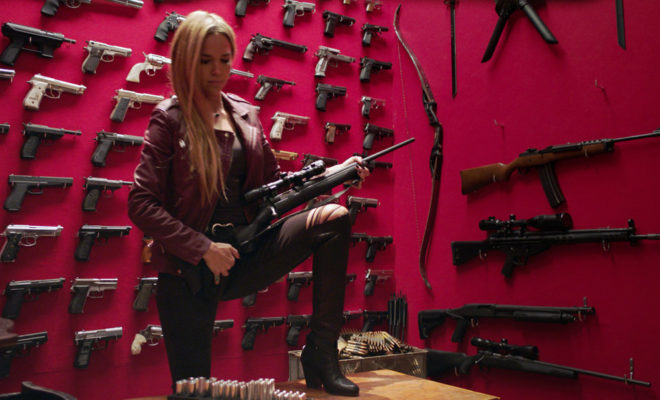 Photos
New photos for "Bad Moon Rising" show the law in Midnight, Texas
By
|
NBC released 27 promotional photos for the next episode of Midnight, Texas, titled "Bad Moon Rising". The first set of photos shows the citizens of Midnight being questioned by the Sheriff from nearby Davy following the discovery of Bobo's ex in the river. It looks like Bobo is Suspect #1, but they're interviewing everyone, including the town's newest arrival, Manfred.
Meanwhile, the evil spirits who ran Manfred out of his house in the last episode appear to be wreaking havoc, and they brought friends. Manfred and Fiji try to control them, but it doesn't look like it's going well.
Meanwhile, the town faces danger from within as the full moon rises. The spoilers are out there, but we'll refrain from doing more than dropping a few clues, like the fact that Olivia is their best defense through the night.
The morning after reveals an unexpected addition to Midnight: a tiger. What craziness is this?!? Let's find out!
"Bad Moon Rising" airs Monday, July 31 at 10/9c on NBC.