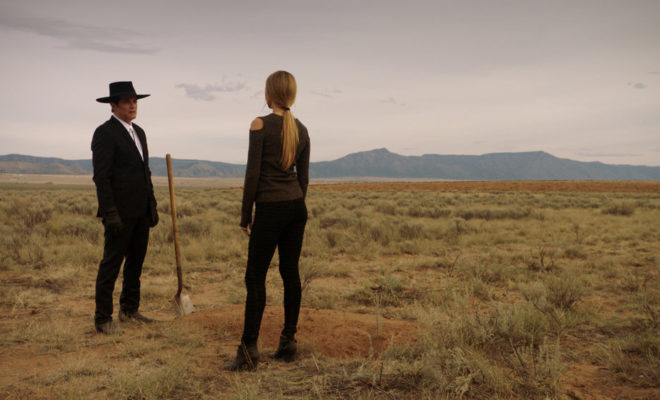 Previews
Watch the trailer for next week's episode of Midnight, Texas: "Bad Moon Rising"
By
|
Now that we've met the residents of Midnight, Texas in the series' first episode, it's time to start really getting to know them and the town. Watch the preview for next week's new episode of Midnight, Texas, titled "Bad Moon Rising", below.
The preview starts with Joe Strong (Jason Lewis) talking about how Midnight basically sits on a Hellmouth. There is a prophecy that an army will rise to battle evil with Manfred (Francois Arnaud) as the leader, Joe says. That's a lot of pressure, but Manfred is starting to feel like Midnight is home, thanks to Creek (sexy times ahead!).
But while we learn about the prophecy and the Hellmouth, this episode is really about The Rev and his backstory. You catch a few glimpses of him in the trailer, just not in human form. That's right, the good Reverend definitely has a secret!
"Bad Moon Rising" airs Monday, July 31 at 10/9c on NBC.