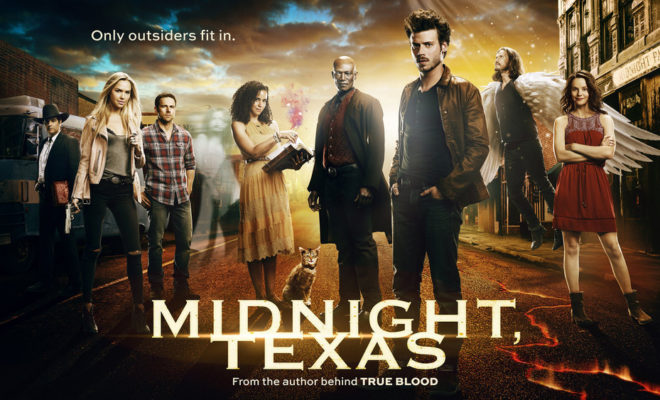 News
Ratings Report: Midnight, Texas Debuts Strong
Midnight, Texas opened strong in its Monday debut, drawing 3.6 million total viewers and a 0.9 demo rating*, easily beating timeslot rival Somewhere Between on ABC. This is also the strongest summer drama series/season premiere of the season, according to NBC's press release.
*The demo rating means the percentage of viewers ages 18-49 watching TV at the time a show is airing. This age bracket is the most coveted by advertisers and thus an important factor in whether or not a show gets renewed.
Mel
I'm a looooong time fan of Charlaine Harris and her novels. In 2008, I launched the first and (what became) largest True Blood fansite at True-Blood.net. When I heard that Midnight, Texas was in development back in January 2016, I immediately bought this domain name and eagerly awaited the the show's premiere. Welcome!