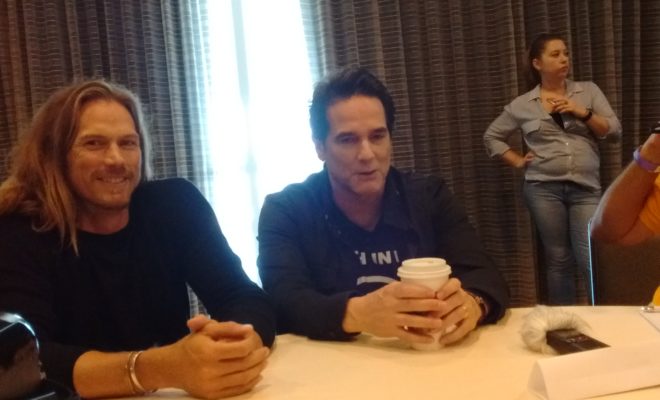 Video
Jason Lewis & Yul Vazquez Talk Angels & Tigers
By
|
Midnight, Texas co-stars Jason Lewis and Yul Vazquez joined us at San Diego Comic Con to talk about their roles on the new series.
Jason reveals that he's a big fan of genre shows and jumped at the chance to play Joe. SPOILER ALERT: Jason is that pretty in real life.
And don't miss when Yul calls me out for not having seen episode 2 yet! SPOILER ALERT: Yul reveals the Reverend's supernatural secret!
Midnight, Texas premieres Monday, July 24 at 10/9c on NBC.