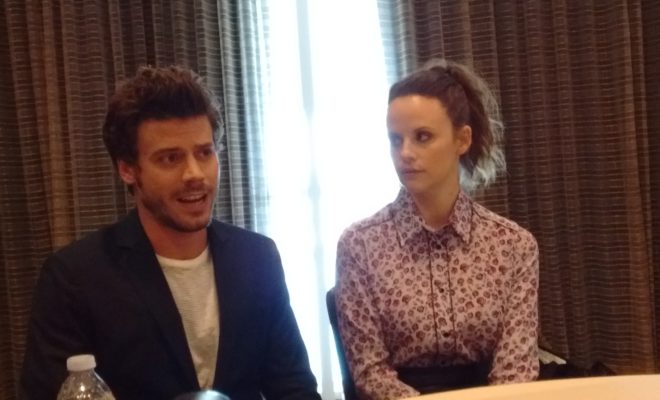 Video
Francois Arnaud & Sarah Ramos at Comic Con 2017
By
|
Midnight, Texas stars Francois Arnaud (Manfred) and Sarah Ramos (Creek) joined us at San Diego Comic Con for a roundtable discussion about the show, their characters, and the secrets of Midnight, Texas.
Sarah revealed that she is afraid of monsters, but the script intrigued her because Creek gets to be sassy instead of "sweet". In episode 1.06, we'll learn more about Creek, her mysterious home life will be revealed and why she, who is not supernatural, lives there.
Francois shared a little about bonding on the set in New Mexico, what appealed to him about the story, and how he's like his character (spoiler: he's only the same in that he can also see dead people).
Get to know Francois and Sarah below and tune in to the premiere of Midnight, Texas on Monday, July 24 at 10/9c on NBC.