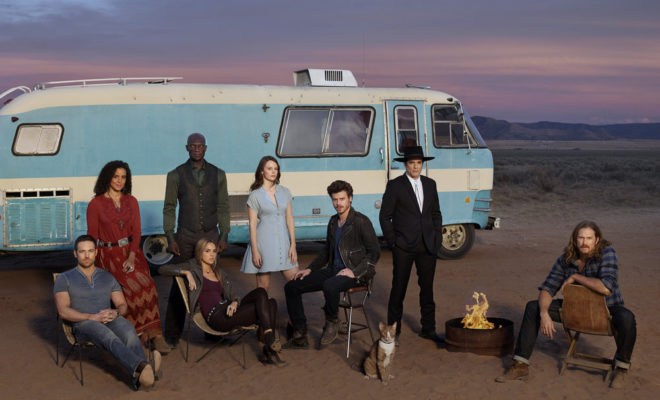 News
See 20 Midnight, Texas Character Portraits
By
|
Midnight, Texas premieres one week from today, so NBC gifted us with 20 stunning new portraits of the characters from the show. There are individual photos, as well as some paired characters which reveal the couples (or soon-to-be-couples) in Midnight, Texas.
Individual Gallery
Look at these gorgeous photos! I'm liking the hits of lush purple, blue, and deep red here and there. Those colors are a nice contrast to the starkness of the landscape where these characters live.
Group Gallery
Here's where things get really interesting. Book readers know about some of these couples, and two are obvious from the first episode. But two other couples are…well, they aren't couples yet. So we're getting a bit of foresight into the future with these photos.
We also have a collection of "alternate" photos. Are you intrigued? Midnight, Texas premieres Monday, July 24 at 10/9c on NBC.