Cathy Kanavy/NBC
Photos
Check out 29 new photos for Midnight, Texas!
By
|
NBC released a slew of new promotional photos – 29, to be exact – for the first episode of Midnight, Texas. Let's take a look and start the speculation!
First up is my favorite photo: Cat as Mr. Snuggly. Seriously, that's how NBC captioned it. Mr. Snuggly is, of course, Fiji's familiar. It looks like he has himself a posh setup – cat bed, faux fur throw, kitty toy mobile…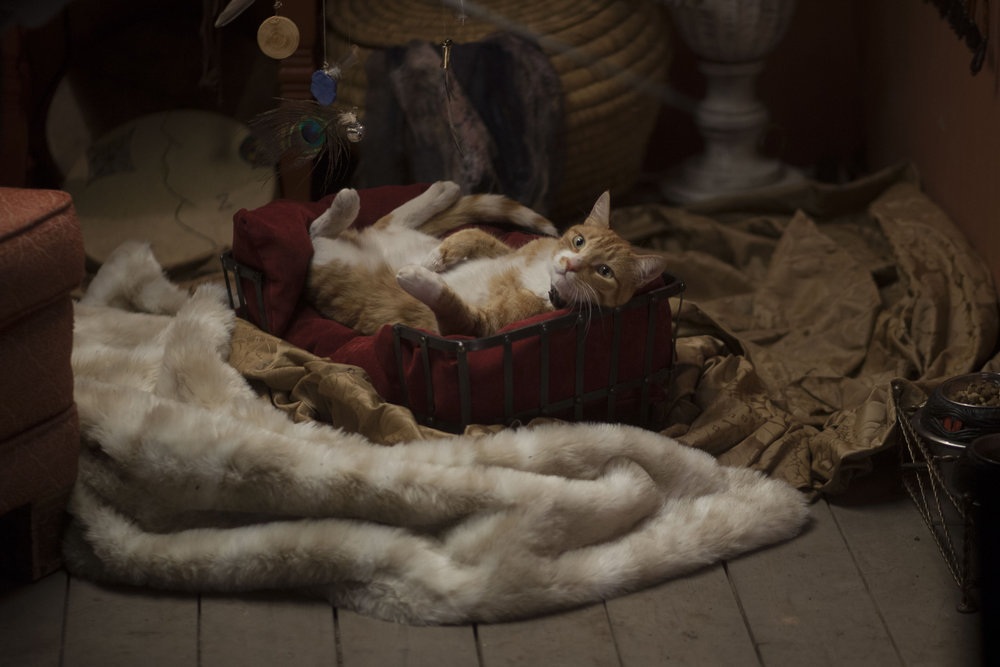 And here we have Fiji herself performing some sort of Wiccan ritual. Fiji is my favorite character from the books, so I'm predisposed to love her on the TV show.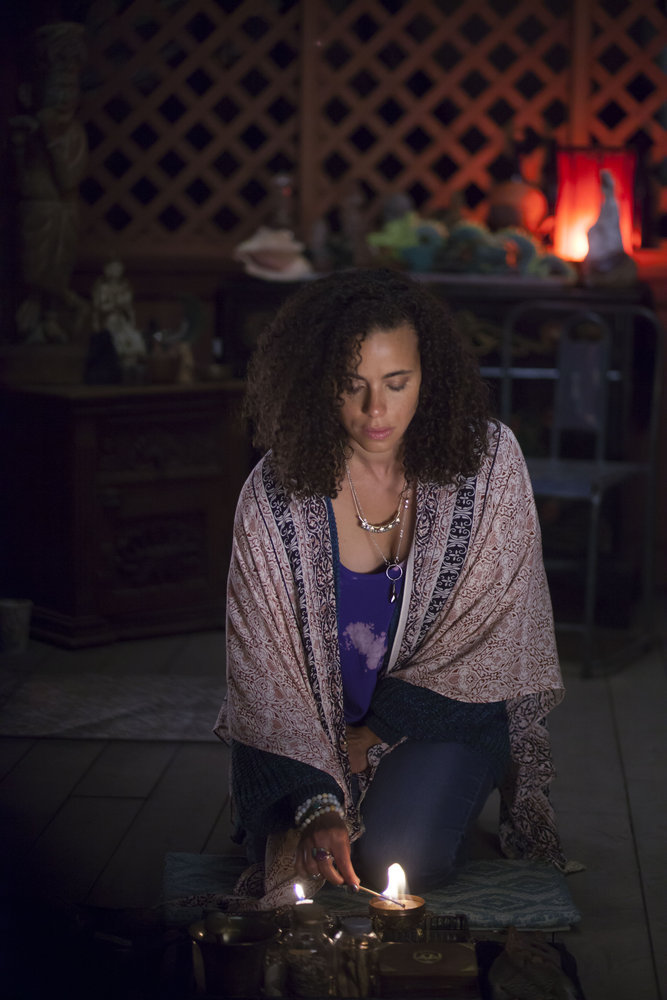 Here we have Yul Vasquez as Rev. Emilio Sheehan, who also happens to be a weretiger. I assume that plate contains the remains of his supper: steak, served rare.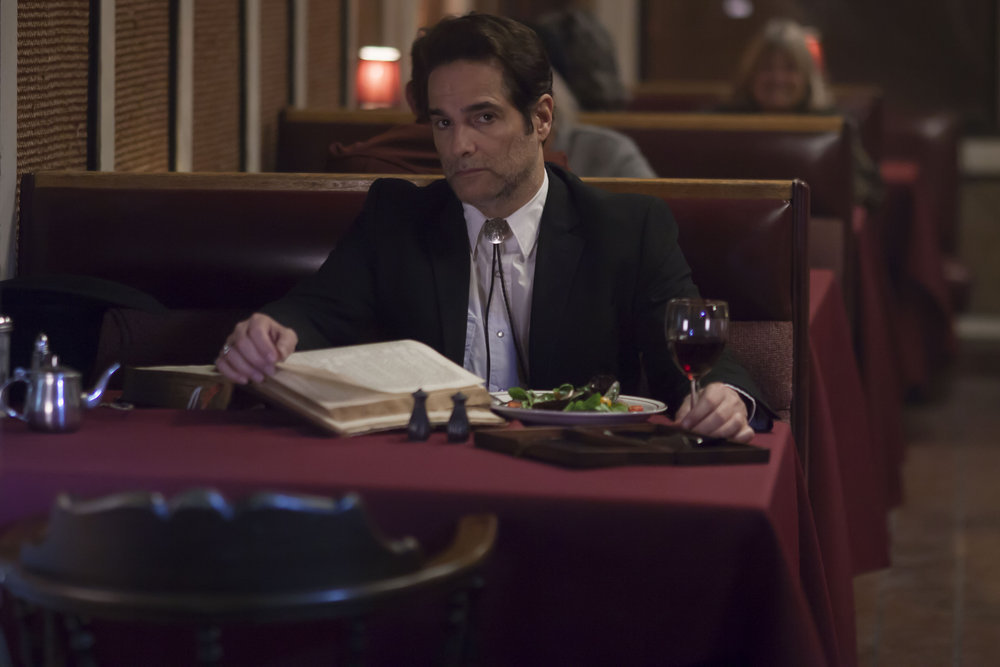 It's Manfred! Welcome to Midnight, Manfred! Your retro camper is totally "in" right now. Maybe hop on Pinterest for ideas on a super cute makeover?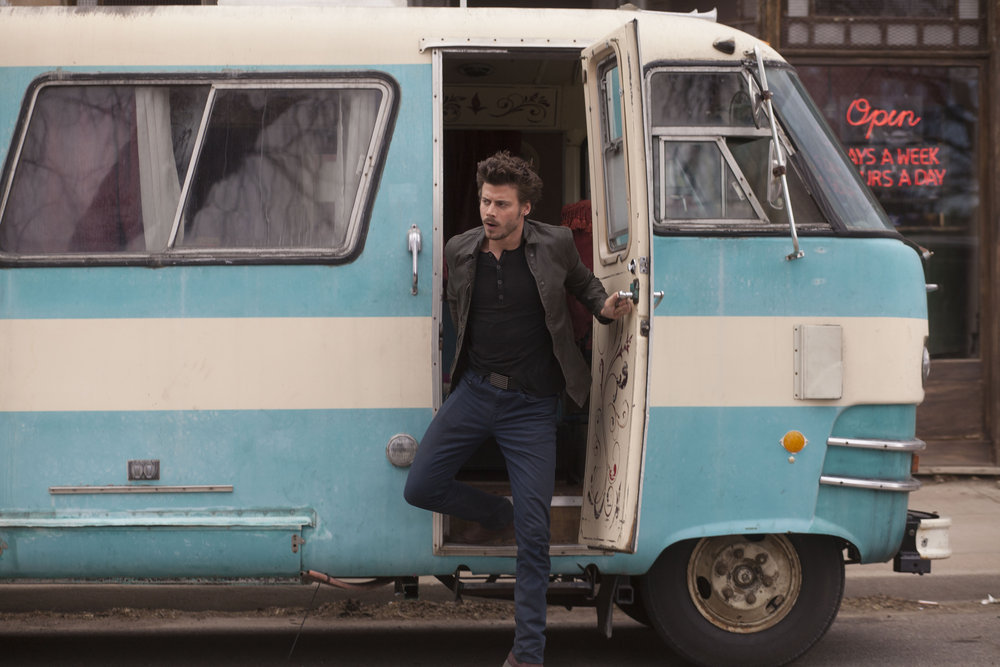 Arielle Kebbel looks a lot more like Olivia than I thought she would when casting was first announced. My judgement is clouded by Hallmark Channel movies. I hope TV!Olivia is as badass as Book!Olivia.
I'm not much of a vampire fan – I know, I own the largest True Blood fansite in the world, but the vampires aren't what drew me to the Sookieverse – but I am really interested in finding out more about Lemuel.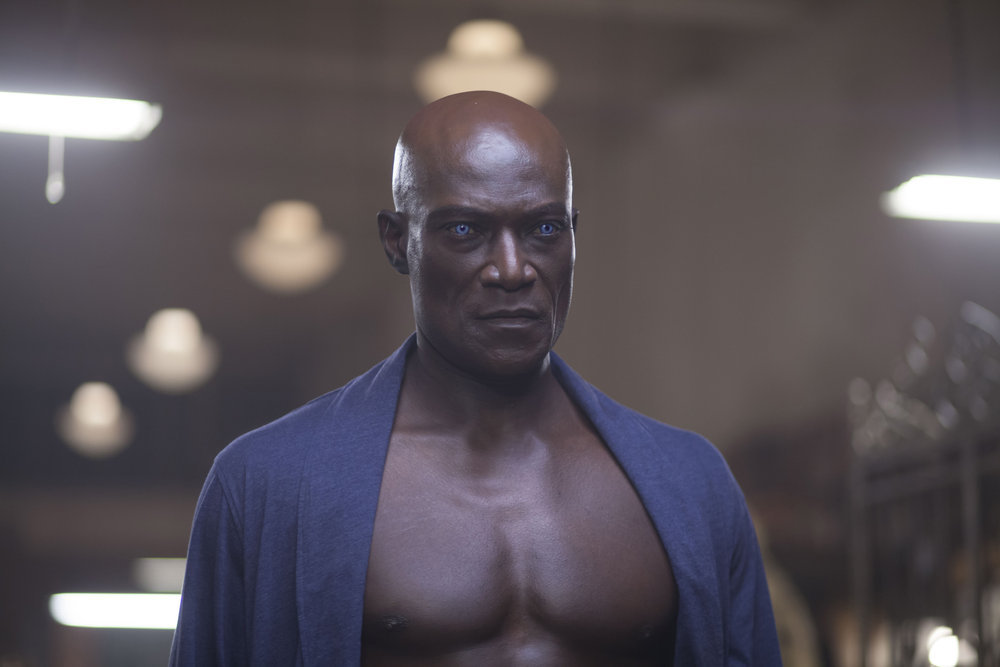 Here's Sarah Ramos as Creek Lovell. Remember in the books she has an overprotective, extremely strict father and some family secrets.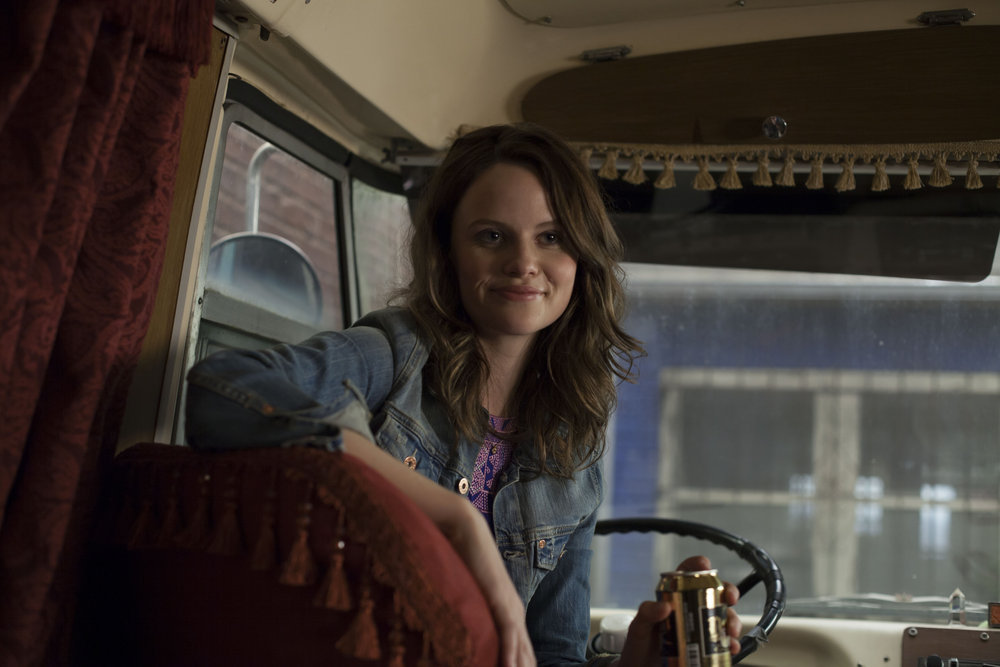 They already revealed that Joe (Jason Lewis) is an angel in the trailer, which was kind of disappointing given how long that particular mystery existed in the books. I assume the man with him is his husband, Chuy, although he's not identified in the photo credits.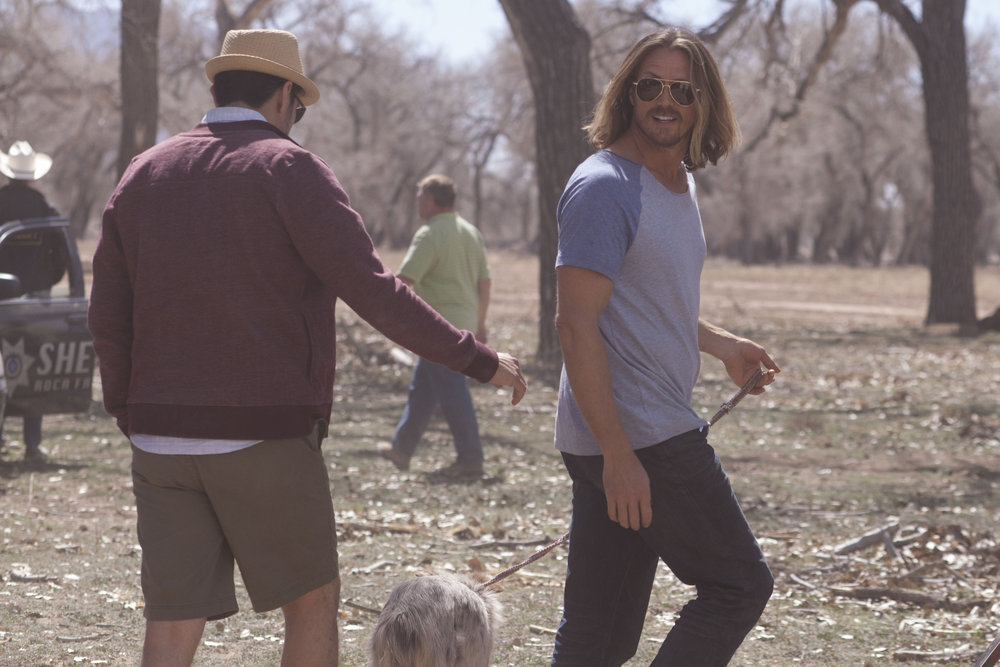 We only have one shot of Madonna so far, standing at the crime scene with Olivia and Fiji. She's a cook at the restaurant in Midnight, Home Cooking. She's very reserved and private; we don't know a whole lot about her even by the end of the book trilogy.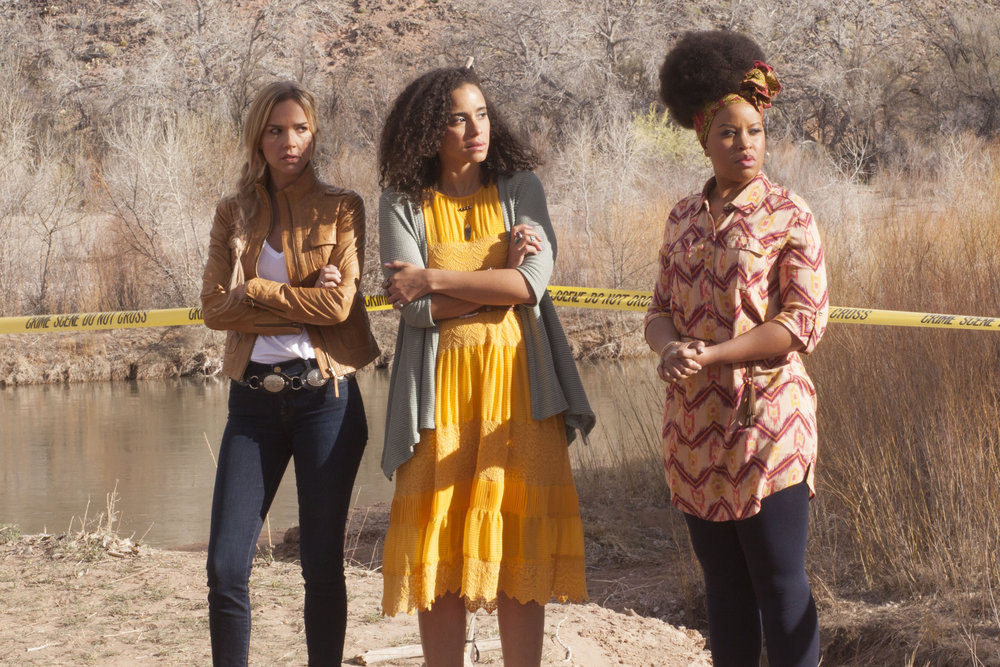 And finally we have Bobo, former boyfriend of this season's murdered woman and eventual (?) love interest for Fiji. I've interviewed Dylan Bruce before; he's engaging and seems to commit to his characters, so I'm looking forward to seeing him as Bobo.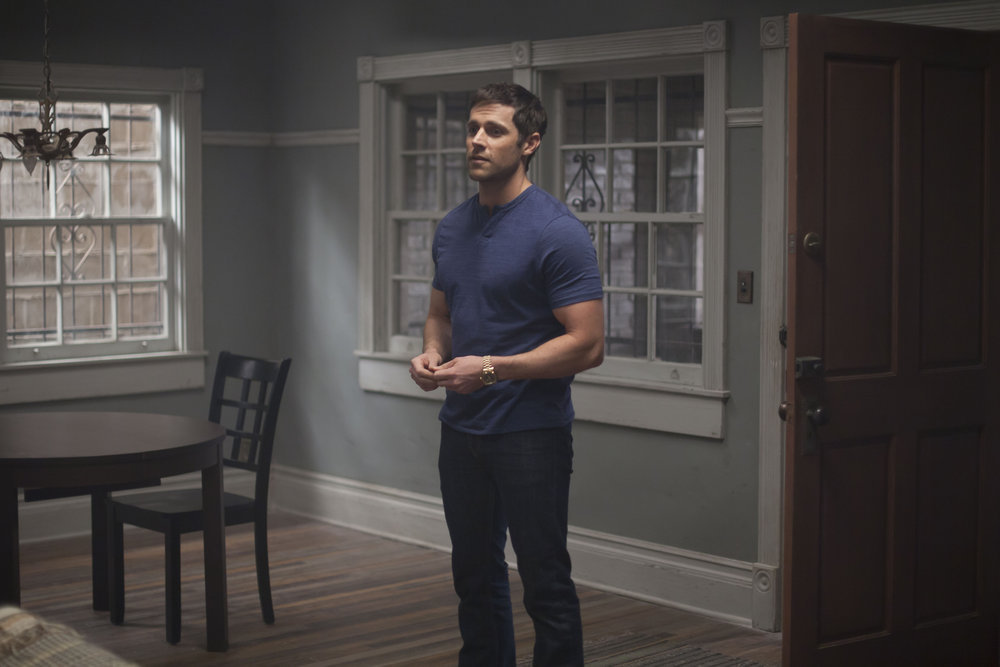 The rest of the photos are glimpses into the lives of the characters as well as the investigation into the murder of Aubrey Hamilton, season 1's story arc.
Midnight, Texas premieres Monday, July 24 at 10/9c on NBC.