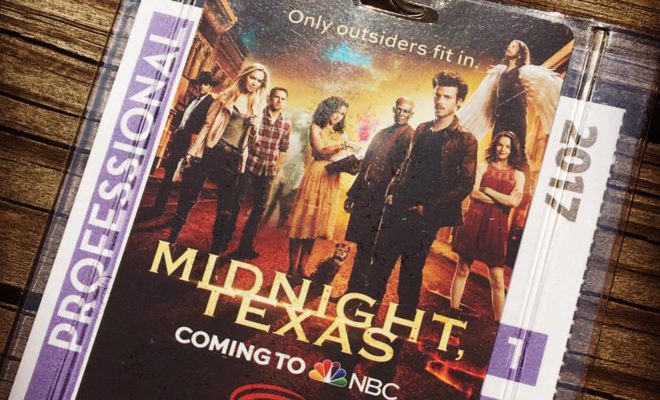 News
2017 WonderCon Badges Rock!
By
|
Check it out MT fans! How cool is this badge? I love it! If you're at WonderCon today check out the Midnight, Texas screening and panel from 11:45am-1pm in room 300AB. Cast members François Arnaud (Manfred), Dylan Bruce (Bobo), Parisa Fitz-Henley (Fiji), Arielle Kebbel (Olivia), Jason Lewis (Joe), and Sarah Ramos (Creek) and executive producers David Janollari and Monica Owusu-Breen will be in attendance.
To view the full WonderCon schedule click here
Special thanks to Karma with Second Union for sharing this picture of her badge with us.