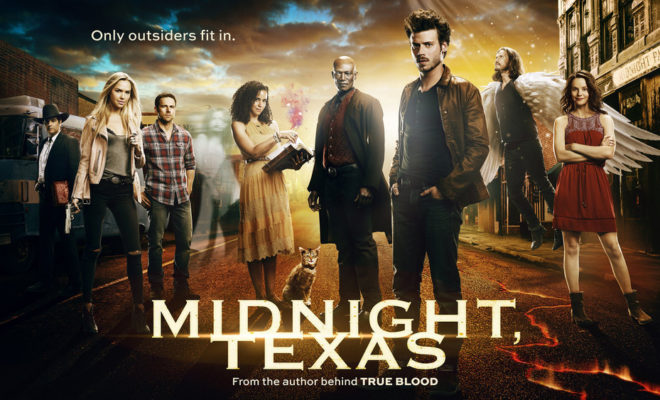 Previews
First Look at Midnight, Texas!
By
|
Ready for your first look at Midnight, Texas? NBC released a trailer today giving us a glimpse at Manfred, Fiji, the Reverend and the town itself. There's also a tease for the murder mystery that guides the plot of the first novel. Will it be the arc for the first season or will the townspeople catch the culprit in the first episode or two? My guess is the former if only because searching for the killer is a good opportunity to get to know the citizens of Midnight.
No premiere date has been announced yet, but we're guessing it will debut after Grimm wraps its final season.
Updated March 1, 2017: NBC has taken down the video embedded above, which we suspect means something new is on the way. Stay tuned!